VIII Wroclaw Model Show 2019
The 8th installment of WROCŁAW MODEL SHOW
is going to start soon!
This year's event will take place on weekend 13-14 April in a brand new venue – LOTNICZE ZAKŁADY NAUKOWE at 43 Kiełczowska street in Wrocław.
The main theme of this year's Show is SECOND HAND.
See you there!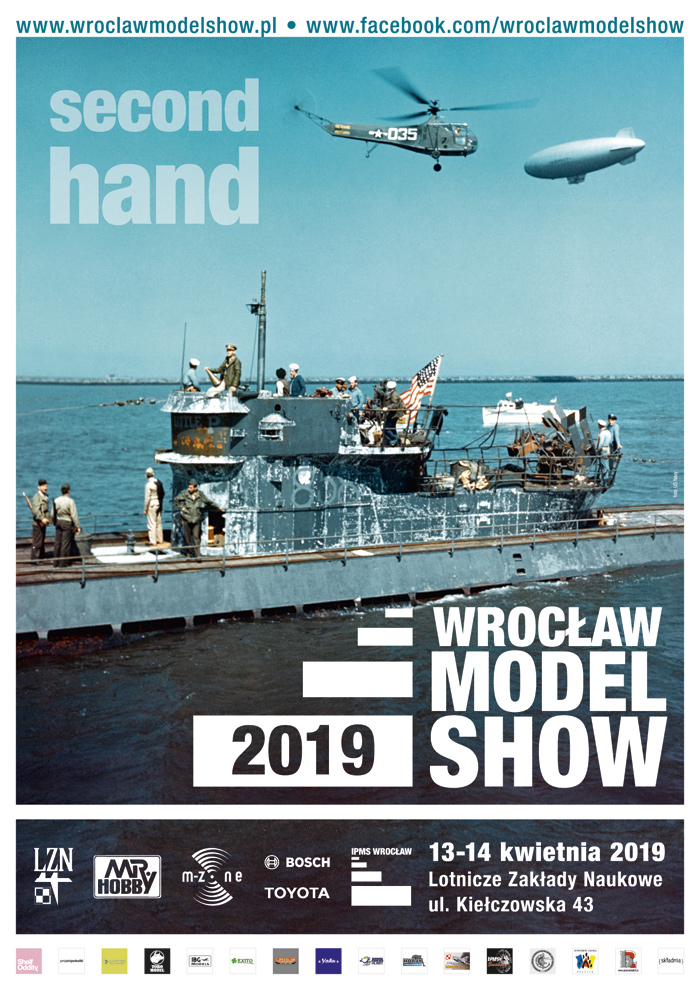 •••
The first edition of our model show which took place in 2012 was quite a spontaneous action by local modellers community of Lower Silesia. The second one was simply a follow-up thanks to a big (and growing) public attention. Let us say – third time lucky! Read more...
See you in Wrocław!